Learn how ICT is important for the environment
I was in class third or fourth when I heard about the phrase "environmental protection" for the first time. At that time, for me protecting the environment was exclusively limited to the physical involvement of someone in planting trees that I have read in my textbook. It was about the famous Chipko movement started by Sunderlal Bahuguna, and the story of Amrita Devi Bishnoi on which the famous Amrita Devi Bishnoi wildlife protection award is given every year. All these stories included a mass physical gathering of people to protect the environment and wildlife. But since then, things have changed dramatically especially due to the introduction of ICT for environment-related issues.
Use of ICT for Environment and its protection
In today's era when each and every sector is being enabled with ICT (Information Communication Technology), then how can an essential component of today's society like environmental protection will remain behind?
Here are the roles of ICT for environmental protection:
ICT promotes paper-less society
Environmental protection and sustainability with the help of ICT is not an entirely new thing to explore. Whenever we think of ICT in correlation with the environment, more often than not, we tend to focus on the help of ICT or being more digitally active, which eventually helps in reducing the use of paper for our work. For example, by using popular document applications like MS Word, Google Docs for writing our works, we are reducing the use of paper considerably. Similarly, the rapid universal adaptation of E-paper is another welcome change that deserves a mention here.
By reducing paper use in a large scale, we can save millions of trees from cutting, gallons of water from wasting, restricting water pollution, air pollution, and the list will go on and on. All these things directly benefit our environment as a whole and help to build a sustainable environment.
Role of ICT in environmental awareness
So now the question arises, is there any other use of ICT that can enable environmental sustainability and protection?
To answer this question, let me clarify once for all, reducing the use of paper is not the only way how ICT is promoting environmental protection. In fact, there are multiple layers of how ICT is making a difference to achieve sustainability, and you will be surprised to know we all come across these things on a daily basis.
These are hashtags running on different social media platforms to save our environment, online campaigns, and awareness programs for planting trees. We might not have thought about it but, we are behaviorally connected to these things.
Similar things are happening in the case of environmental protection with the use of ICT for online campaigns, slogans with the use of hashtags. These are enabling human beings to get connected with the environment emotionally.
Let us understand it with an example – when we see a street dog, we often believe it needs food, shelter to save its life but still, we are more connected to our pets emotionally. It is because they are living with us, we are seeing them and we have more mutual affection with our pet dog than that of the street dog.
A similar thing is happening in the case of ICT for the environment as well. When we are listening and reading about the environment, and existential threats like global warming, climate change, bio-diversity disorder, it is obvious to connect ourselves with it in far deeper means.
Kerala University's Digital Garden
In August 2020, the Centre of Biodiversity Conservation, the University of Kerala, came up with a unique idea of "Digital Garden," making it the first university to have such kind of garden.
Plants of these Gardens are marked with QR codes, and these QR codes can be scanned through any simple mobile or laptop device. After scanning the QR code, anybody can get complete data of the particular plant species.
The role of ICT in environmental studies is quite significant. In the above example of the "Digital Garden," we can see that there is no mass campaign for the protection of the environment but still one ICT intervention is leading to the emotional connection of human beings with the floral species. In the long run, this type of behavior change will lead to more protection of the environment and will make our society more sustainable, for sure.
Editor's NOTE
ICT is spreading awareness about the environment and sustainability among the global population on a mass scale.
We must embrace the new digital ways of learning reducing paper use in our day-to-day life.
#BleedGreen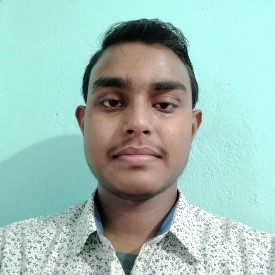 I am Nikhil Raj pursuing my Masters of Science in Digital Society from the central University of Rajasthan. I love to read articles related to ICT, Digitalization, Rural Development, Tourism, Food, Environment, and Sustainability. Also, I have a huge interest in doing research and writing for the same.