Learn how to build an urban jungle of your own around your house
The impact of awareness cannot be undermined when it comes to countering existential threats like climate change. Though there are tens of thousands of solutions out there, nothing is more impactful than planting trees. And, only a very few people in our society have hands-on experience dealing with terrace gardens.
We desperately need an inspiration who can lead the younger generations by example, and luckily, we got someone very special, Mr. Nataraja Upadhya.
Mr. Upadhya, the man who transformed his residence into an evergreen forest in the middle of Bangalore city and took on a mission to inspire others to plant one billion trees across the country.
We at BleedGreen are fortunate enough to interact with Mr. Upadhya of late and each of his words worth a mention here.
This article is for those who are looking for some pro-level terrace gardening tips or for beginners who are looking for some terrace gardening ideas in India or anywhere around the globe.
However, the interaction also focuses on some essential aspects like plantation, conservation of the environment and ecology, and so on. Therefore, it will still be relevant for every responsible citizen, even if they have no plan to develop any terrace garden, anytime soon.
Q. Tell us about your background and professional experience before the terrace garden initiative?
I was a software engineer by profession. I graduated from NITK, Surathkal with a BE degree, and completed my post-graduation with an M Tech degree in Electronic Instrumentation at IISc Bengaluru.
In my career of approx. 25 years, I spent 10 years in the US as a software consultant and manager. I was specialized in project management, program management, account management, quality management, solutions for very large client proposals, etc. I also have senior management experience.
Post-retirement, I spent some good time volunteering in social contexts, conducting workshops for teenagers.
Q. When you started planting trees, tell us more about your journey?
It all started with Urban Evergreen Jungle that I have developed on my terrace during 2012 – 2015. Since then, I have been engaged in enhancing the jungle and embracing its greenery and vibrancy year after year.
After the success of my own Urban Evergreen Jungle, which I consider my personal duty as a stepping stone to counter crises like climate change, I felt that now I have my moral basis to persuade others to grow trees.
Hence in 2018, I launched a social start-up called "Billion Trees and Beyond" which primarily engaged citizens in various events and coaxed them to pledge to plant a certain number of trees throughout their lifetime. In two years, more than 1.6 Crores of trees were pledged, this activism is now on pause due to Covid related lockdown.
Q. What inspired you to plant trees?
The attachment with nature from the very beginning, since my childhood, has to be the primary inspiration behind this journey. During college days and early career days, a good amount of time was spent hiking mountains and forests.
Even in the US, camping at state parks with other families was a major hobby. There I noticed that wealthy people in the neighborhood were living in the wooded areas filled with wild animals. Some of the homes were looking exotic with creepers fully covering the house except for the windows.
Besides, I truly believe in pursuing Poetic Justice, which is the opposite of Catch-22. Life always throws you into catch – 22 situations, but you always have an option to transform catch-22 to poetic justice.
In catch-22, either choice looks unacceptable, in poetic justice, it is just the opposite, any choice is going to be made ok by you. Living with nature is an important step in cultivating poetic justice in one's life.
Q. How to take care of nature?
Frankly, we don't need to do anything. Nature has a tendency to propagate. When humans were not there, there was absolutely no problem. So, it was us who are causing all this destruction.
Once we stop destroying nature, it will heal itself.
Q. Can we make a terrace garden at home?
Yes, why not. But, make sure the water does not get logged in the terrace. If the terrace is not supported by pillars and beams, ensure the weight can be borne on the walls.
Use recycled materials to build your garden. It is ok to use plastic drums as long as they are recycled.
Unlike the popular perception, terrace garden setup cost is absolutely minimal.
Q. What trees can be grown on terrace garden and tell us about some trees that are easy to grow and require extremely low maintenance?
Due to space constraints, trees with narrow spread and creepers are the best for the urban scenario.
Arecanut trees are ideal for an urban scenario as they can emerge from narrow passages and have an efficient oxygen-generating canopy at a height.
But, if you use a recycled plastic drum, you can grow any tree in a restricted manner including wild fig, peepal, banyan, etc. They pose no danger to the terrace as long as their roots are well contained within the container.
But, the real opportunity to spread green is to use creepers. Thunbergia is a beautiful creeper that can spread very well. Velvet Beans and Morning Glory are also easy creepers that you can consider.
For the terrace conditions, any plant that can grow above 10 feet can be considered as a tree. Therefore a common hibiscus plant can count as a tree.
Similarly, any creeper that spreads across a minimum of 50 sq. feet is as good as a tree.
For lazy people, easily growable trees are Mexican Sunflower and Angel's Trumpet. Both these terrace garden plants can grow up to 15 feet in plastic bins and can be easily propagated through soft cuttings that can come off with bare hands. And the best part is they produce beautiful flowers with aroma.
Mexican Sunflower attracts bees and butterflies too.
| | |
| --- | --- |
| Arecanut Trees | Velvet Beans |
| Wild Fig | Morning Glory |
| Peepal | Mexican Sunflower |
| Banyan | Angel's Trumpet |
Terrace Garden Plants
Q. How to motivate people to plant trees?
You can only provide relevant knowledge to your audience, so they will be enabled to take their own call.
Anyway, 99% of the population are not going to plant a single tree, and the rest 1% don't even need your motivation.
So, we need to aim at that tiny share of people who have the willingness to do something and give them all the necessary help to maximize the output.
Q. Paper industry has a destructive impact on the entire ecosystem. So, how to limit it?
Let me be very blunt here, we can't simply remove the entire paper industry, it would be completely unsustainable. Rather, we need to aim for a fairly sustainable model. And, to embrace sustainability, the first thing we need to do is to change our mindset.
Recycled paper is the primary thing we should focus on.
The ongoing digital revolution is already making its mark reducing the need for paper.
Reducing unnecessary paper usage in our daily life
These are some points that would help us to minimize the impact of the paper industry.
Q. What is your message to youngsters?
Keep enjoying your life, but do the right thing.
Cultivate your value system, and when in doubt, be a better being.
To become a leader, the starting point is to help yourself and then others too.
Do not cry over lost opportunities, look for infinite opportunities waiting for you to shape your life great.
Know your trauma from the past, do not fall prey to addictions.
Aim for the success defined by you. If you not sure, take it easy until you figure it out.
Life is a journey, a purpose will emerge if you focus on your own well-being, enjoy the journey, you are not alone in this journey, so enrich your journey in association with other beings including nature.
Editor's View
We are thankful to Mr. Nataraja Upadhya sir for his valuable guidance. We hope this write-up will motivate a lot of people to start planting trees. You can also watch his terrace garden here.
Terrace gardening ideas are not rocket science and taking care of them is not that difficult as it seems. Terrace gardening can be a productive hobby that you can peruse in your free time, and trust me, you will get a lot of satisfaction by doing it.
What do you think? Do you have any questions for Mr. Nataraja Upadhya sir? Let us know in the comment section and Mr. Upadhya will resolve your query by himself.
#BleedGreen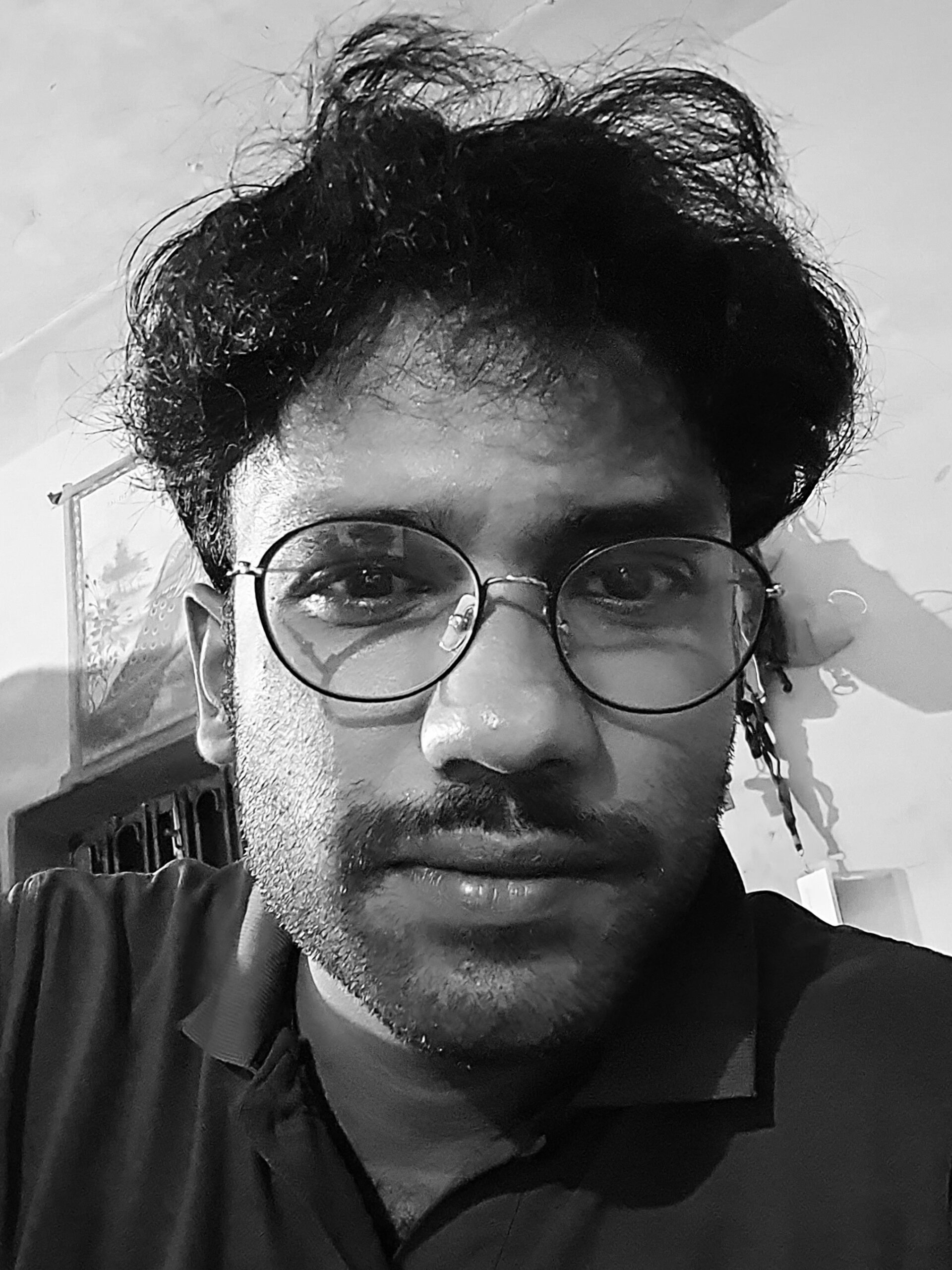 The author has a specialization in domains like environmental science and sustainable energy. Being in the writing and editing industry for half a decade, he has produced numerous exceptional academic content and blog posts in multiple popular platforms.
At BleedGreen, he will share his solution-oriented thoughts to tackle sensitive issues like climate change, the greenhouse effect, and deforestation.